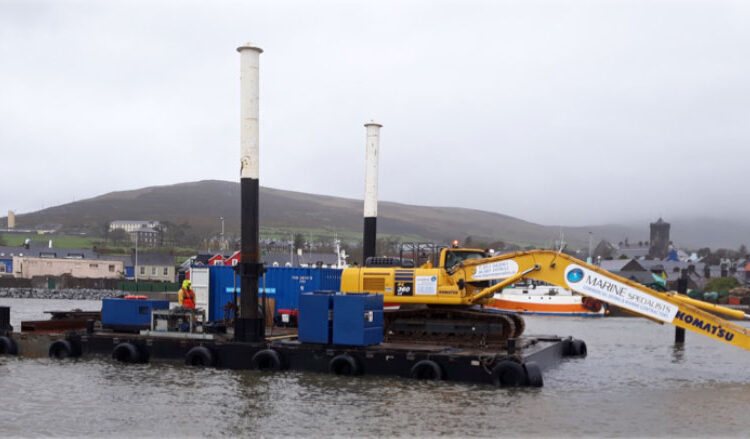 Project:
Dredging Works-Navigation channel to An Daingean Harbour
Client:
L & M Keating Ltd
Date:
April-September 2018
Description
The works consisted of:
Dredging of approx. 40,000m³ of silt and sand
Dumping of dredged material South East of Dingle Harbour as per EPA Dump at Sea Permit
Equipment
36t 360° long reach excavator
6No CP4084 pontoons
2 No CP4086 pontoons
Mini Tug vessel – Marine Bravo
Support RIB Marine Alpha
Split Hopper Barge
Multicat
Notes
The works were undertaken in a highly sensitive environment due in most part to the presence of the high profile resident mammal, Fungi.
All works were carried out with MMO and archaeologist present.
A permit to Dump at Sea, issued by the EPA was granted for the dredge spoil. The collation and management of all information pertaining to the terms of the licence was undertaken by Marine Specialists Ltd.