UNDERWATER CONSTRUCTION & ENGINEERING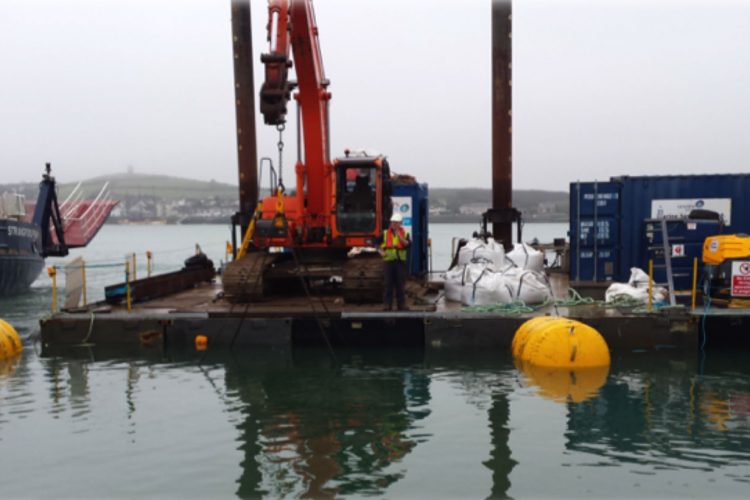 Project:
Strangford Ferry Infrastructure Upgrade Works
Client:
Dawson Wam
Works:
Extension to the toe of existing slipway & installation of new finished surface
Date:
March/April 2016
Description
The works consisted of:
Clearance and levelling of seabed at toe of existing slip
Breakout and removal of existing slipway toe to a depth of 12m
Installation of foundation for slipway extension.
Placement of sewer rings to create intermediate level
Installation of finished slipway level to a minimum of 200mm
Completion on time within environmentally sensitive time frame
Marine Specialists Equipment
25t 360° excavator
6No CP4084 pontoons
Mini Tug vessel – Marine Bravo
Barge based Dive Spread
Screed frame
3t Lifting bags
Notes
The timing of the works in Strangford was extremely sensitive due to the proximity of the slipway to an Artic Tern nesting site. All works, including temporary works had to be complete prior to the commencement of the nesting season. Marine Specialists Ltd completed the works in advance of the deadline, in spite of a number of revisions and advancments.